If you have not yet started your own collection of Ginger Snaps jewelry, one look at these bracelets, necklaces, rings and accessories will convince you that you should!
Everywhere I go in the Columbus Ohio area – whether I'm in Powell, Upper Arlington or Dublin Ohio, I see women wearing Ginger Snaps jewelry. And every time I see another woman wearing Ginger Snaps jewelry I'm reminded of how much I love this product line, and how happy I am that Baker's Village is a Ginger Snaps jewelry retailer.
What is Ginger Snaps jewelry?
Ginger Snaps jewelry is a fun new type of interchangeable jewelry. Chances are you've seen it, too, even if you didn't realize it. It starts with stylish bracelets for women, as well as necklaces, rings and accessories. But the big draw is the button-like charms – the "snaps" – that you can snap in and out, giving you the ability to change things up to fit your mood or match your outfit. It's all about individuality.
Ginger Snaps jewelry is fun!
By its very nature, Snap jewelry gives you lots of options. And as you build up your collection of interchangeable snaps, your options for changing things up get even broader.
There are over 300 different snaps to choose from. Personally, I'm rather partial to the gemstones, pearls and holiday snaps. My girlfriend here in Columbus says that the animals and sea life snaps are her favorites. There's really something for everyone.
And they're soooo affordable. Snaps start at just $6.99 (regular Snaps) or $12.99 (Sugar Snaps), and accessories start at $12.99.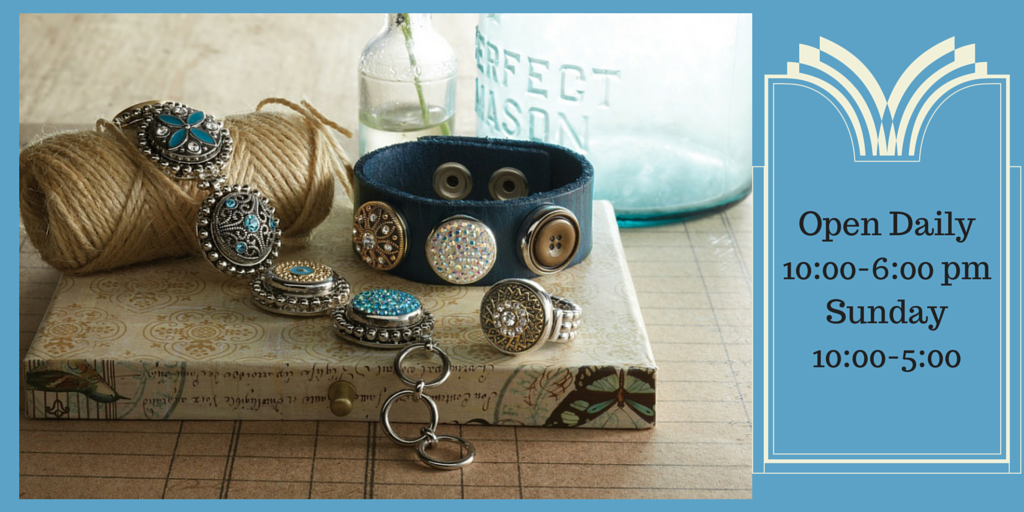 New for 2015
The newest additions to the Ginger Snaps jewelry line are Ginger Snap Petites (available in our Shoppe), Newsboy Caps, Rosette Hats, Bootcuffs and Handwarmers. And I want to mention that the very popular boot socks – while not technically "new" – are super hot this year.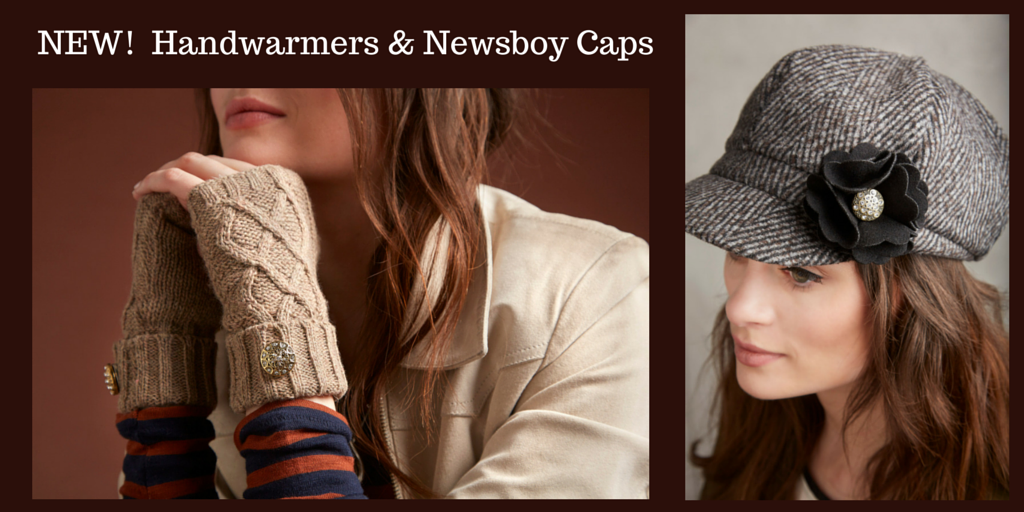 Caring for Your Ginger Snaps jewelry
Ginger Snaps rings, necklaces and bracelets for women are all rhodium plated. As with all plated jewelry, tarnishing may naturally occur over time. To keep things looking their best, clean them with a dry polishing cloth. But never use liquid jewelry cleaners – these products can do some serious damage to your snap jewelry.
To change your Snaps, simply pry them out of the ring, necklace or bracelet with your finger, and then replace them with the new design.
We've Got Ginger Snaps in the Shoppe
As I already mentioned, Bakers' Village is a Ginger Snaps jewelry retailer. Come on down to see our full selection…including one of my favorites, the stretch rings.
STORE LOCATION
Baker's Village Garden Center & Gift Shoppe
9267 Dublin Road
Powell, OH 43065
614-889-9407
Website: BakersVillageGardenCenter.com